Rhode Island Hate Crime Attorney
Concerning Hate Crimes in Rhode Island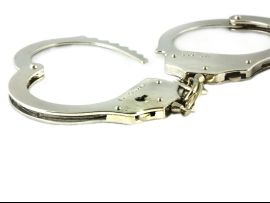 Hate crimes have gotten a great deal of coverage in the media in recent years. The legislature of Rhode Island along with other states has established severe additional penalties for crimes committed out of prejudice. Having an offense deemed a hate crime makes an already bad legal situation more difficult. The media attention generated by such an accusation can make the situation even worse for the accused. If you or a loved one has been charged with or is being investigated for a hate crime consult a Rhode Island criminal defense attorney immediately.
Hate Crime Defense Lawyer in Rhode Island
Hate crimes are generally crimes of violence against individuals or property. Even an act of malicious mischief by a juvenile could be construed to be a hate crime by law enforcement. Prosecutors in Rhode Island are highly interested in prosecuting and convicting anyone involved in such a crime. Police departments throughout the state are required to have training to assist their investigators to recognize and gather evidence that a crime was committed out of bias based on race, color, gender, sexual orientation, religion or ethnic background. In some circumstances the federal government may lend investigative assistance to local authorities or may handle the prosecution of such a case. Obtaining experienced legal representation as soon as you are aware that you are under investigation will allow your hate crime defense lawyer to take immediate steps to develop a powerful defense calculated to gain a positive outcome.
Attorney Humphrey draws upon his years of experience as a former prosecutor and bail commissioner to ensure your rights are protected every step of the way. You are innocent until proven guilty. With so much at stake, you need a criminal defense lawyer who is willing to use every available legal tool in your defense.
---
Contact a Rhode Island hate crime defense attorney for skilled legal representation if you have been accused of a hate crime.
---
Our Wins & Happy Clients
Testimonials
"Thank you for the wonderful way you handled my Westerly DUI case. I was very scared when I was charged with a DUI with readings over .15. However, I knew you were the right man for the job when you picked up the phone on a Sunday and put my mind at ease. Thank you so much for everything you did for me!"
We'll Evaluate Your Case for Free
Let us explain your options. We offer initial consultations at no charge to you. Call (401) 441-5486 or email us today.