Rhode Island Kidnapping Attorney
Kidnapping Lawyer in Rhode Island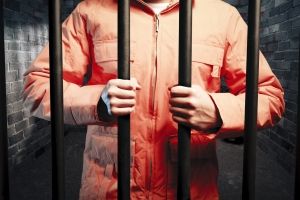 Have you been charged with kidnapping? This is a serious offense with the harsh penalties if convicted. You should get the counsel of a Rhode Island kidnapping lawyer from our firm immediately.
Rhode Island General Laws 11-26-1, defines kidnapping as whoever, without lawful authority, forcibly or secretly confines or imprisons another person within this state against his or her will, or forcibly carries or sends another person out of this state, or forcibly seizes or confines or inveigles or kidnaps another person with intent either to cause him or her to be secretly confined or imprisoned within this state against his or her will or to cause him or her to be sent out of this state against his or her will.
Penalties for Kidnapping
The penalties for kidnapping are up to twenty (20) years imprisonment. Kidnapping may be charged as a domestic violence crime which would carry the additional penalties of domestic violence counseling and a no-contact order. Kidnapping of a minor child, under the age of sixteen (16) years, is punishable by twenty (20) years to life imprisonment.
Child-Snatching Charges
Child-snatching specifically deals with custody of minor children between parents. Child-snatching is defined as any person who intentionally removes, causes the removal of, or detains any child under the age of eighteen (18) years, whether within or without the state of Rhode Island, with intent to deny another person's right of custody under an existing decree or order of the family court.
The penalties if convicted include imprisonment for a term not more than two (2) years, or a fine of not more than ten thousand dollars ($10,000), or both. The same penalties are imposed for the abduction of a child prior to a court order determining custody.
Turn to Our Trusted Defense Team Today
Contact this office today and get the experienced legal defense that you need. With a former prosecuting attorney at the reins, this legal team has the inside track of how the court system works and how prosecuting attorneys prepare their cases.
---
Contact a Rohde Island kidnapping lawyer to discuss the legal defense of your case.
---
Our Wins & Happy Clients
Testimonials
"Thank you for the wonderful way you handled my Westerly DUI case. I was very scared when I was charged with a DUI with readings over .15. However, I knew you were the right man for the job when you picked up the phone on a Sunday and put my mind at ease. Thank you so much for everything you did for me!"
We'll Evaluate Your Case for Free
Let us explain your options. We offer initial consultations at no charge to you. Call (401) 441-5486 or email us today.