Rhode Island Arson Attorney
Arson Charges in Rhode Island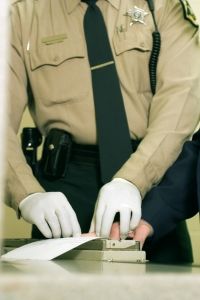 Destruction of a structure or facility by fire or explosion is an act of arson. Under Rhode Island Gen. Laws Chapter 11-4 a person who commits arson of an unoccupied building will be charged with arson in the second degree. A person who commits arson of an occupied building or a structure which has been occupied within six months or a residence is guilty of arson in the first degree. Arson is considered a serious criminal act which Rhode Island prosecutors are zealous in prosecuting to gain a conviction. If your fire insurance claim is under "further investigation" which may mean you are suspected of attempting to commit insurance fraud or you have been charged with arson you need to consult a Rhode Island criminal defense lawyer without delay.
Arson Defense Lawyer in Rhode Island
The most serious property damage offense is that of arson which includes causing an explosion or fire. Since fire, once started, is so difficult to control and the potential for severe destruction, injury and loss of life is so great this offense entails harsh penalties. In Rhode Island the burning of a home is a more serious criminal act than burning an unoccupied structure. Any person convicted of second degree arson faces two to twenty years in prison. Arson in the first degree carries a sentence of five years to life imprisonment. Conviction on a charge of arson can include large fines along with other penalties. Going through life with a felony conviction for arson on your criminal record can have a negative impact on future employment and housing opportunities as well as other areas of your life. Fighting these charges requires an experienced, highly skilled arson defense lawyer who can take immediate action to ensure your legal rights are not violated.
A respected criminal defense lawyer at this firm will work tirelessly in your best interests. Attorney Humphrey has a long record of obtaining successful outcomes for clients. Find out what can be done about your case by consulting a criminal defense lawyer.
---
Have you been accused of arson? Contact a Rhode Island arson defense attorney for an energetic defense.
---
Our Wins & Happy Clients
Testimonials
"Thank you for the wonderful way you handled my Westerly DUI case. I was very scared when I was charged with a DUI with readings over .15. However, I knew you were the right man for the job when you picked up the phone on a Sunday and put my mind at ease. Thank you so much for everything you did for me!"
We'll Evaluate Your Case for Free
Let us explain your options. We offer initial consultations at no charge to you. Call (401) 441-5486 or email us today.