Rhode Island Marijuana Crimes Lawyer
Charged with possession, possession with intent, cultivation or trafficking? Call now.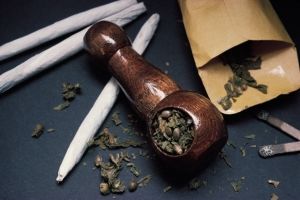 The penalties for marijuana-related offenses have recently changed in the State of Rhode Island. In April of 2013, Rhode Island decriminalized small amounts of marijuana. One (1) ounce or less of marijuana is now a civil offense, similar to a traffic violation. The offender must pay a $150.00 fine and forfeit the marijuana. If the offender is a juvenile, he or she must also attend a drug awareness program and complete community service. Although marijuana has been decriminalized, it is still not legal.
Over one (1) ounce of marijuana is still a misdemeanor charge. The fines and jail time for over (1) ounce of marijuana can include up to a year in jail and/or $500.00 in fines. For a second or subsequent offense, the penalties will include 100 hours of community service and completion of drug abuse counseling.
More serious offenses, such as cases of cultivation, or possession with intent to deliver can lead to a long period of imprisonment in state prison and thousands of dollars in fines for a first time offense. Lawmakers in the state have passed statutes that target those who are involved in growing, selling and distributing marijuana. The consequences of growing even just a few plants can be significant. When there is evidence of the intent to deliver, such as weigh scales, wrapping materials, or large amounts of cash, the felony charges filed can carry extremely harsh penalties.
Criminal Attorney for Marijuana Charges in Rhode Island
At the Law Offices of Robert H. Humphrey, we are committed to protecting the rights and interests of those who face criminal charges related to marijuana crimes, as well as other drug crimes. With over twenty-five (25) years of experience, and a background serving as a judge and prosecutor, there are few law firms that have greater insight into how to navigate the criminal justice system and pursue an advantage for the accused. It is important that we get involved at once if you have been arrested and charged with a misdemeanor or felony marijuana offense. We will immediately review the evidence that led to your arrest so we can identify any errors in police procedure, violations of rights or other details that could benefit you. Our goal is to achieve the best possible outcome and with our extensive criminal trial experience, you can be confident in our firm.
---
Contact the Law Offices of Robert H. Humphrey and speak to our marijuana crime lawyer for immediate assistance.
---
Our Wins & Happy Clients
Testimonials
"Thank you for the wonderful way you handled my Westerly DUI case. I was very scared when I was charged with a DUI with readings over .15. However, I knew you were the right man for the job when you picked up the phone on a Sunday and put my mind at ease. Thank you so much for everything you did for me!"
We'll Evaluate Your Case for Free
Let us explain your options. We offer initial consultations at no charge to you. Call (401) 441-5486 or email us today.