Rhode Island Drug Possession Lawyer
Criminal Defense Lawyer for Rhode Island Drug Possession Charges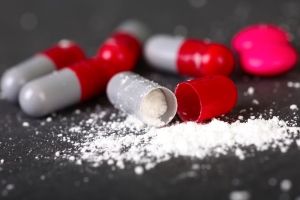 An arrest or charge for drug possession can be very serious. If you or someone you care about has been charged with possession of marijuana, cocaine, heroin, ecstasy, crack, meth or other narcotic, you need an attorney immediately. At the Law Offices of Robert H. Humphrey, a dedicated Rhode Island criminal defense attorney has successfully represented clients in a variety of criminal offense cases including alcohol crimes, drunk driving, probation violations and other crimes. You need strong legal representation with experience and a thorough understanding of the criminal justice system to have your best chance at getting a positive outcome. Call today to find out what may be done in your case.
Have you been charged with drug possession in Rhode Island?
Rhode Island legislators and law enforcement officials are passionate about enforcing the laws on drug crimes. If you have been arrested for drug possession you could be facing severe penalties. Drug possession could result in misdemeanor or felony charges depending on the drug involved the amount of the drug and if there was intent to sell/distribute. Penalties for misdemeanor marijuana possession (less than 1 kilogram) include up to a one (1) year in jail and/or up to $500.00 in fines. Possession of marijuana over a kilogram is a felony offense and can result in $25,000 to $500,000 in fines and up to fifty (50) years in prison. Cocaine possession in any amount is a felony and a conviction can minimally result in three (3) years imprisonment, $5,000.00 in fines and other punishments. These penalties are significantly increased if the arrest was made near a school or park, involved minors or was not a first time offense. Don't let your future be compromised by these serious charges!
---
Contact a Rhode Island drug possession lawyer right away. Attorney Humphrey may be able to help you and get the charges dismissed or reduced!
---
Our Wins & Happy Clients
Testimonials
"Thank you for the wonderful way you handled my Westerly DUI case. I was very scared when I was charged with a DUI with readings over .15. However, I knew you were the right man for the job when you picked up the phone on a Sunday and put my mind at ease. Thank you so much for everything you did for me!"
We'll Evaluate Your Case for Free
Let us explain your options. We offer initial consultations at no charge to you. Call (401) 441-5486 or email us today.