Rhode Island Criminal Attorney: Alcohol Offenses
DUI, Underage Possession, Permitting Underage Drinking and Other Alcohol Offenses in Rhode Island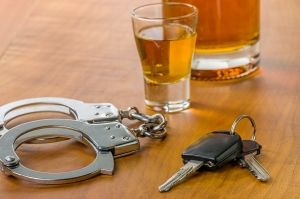 There are a range of alcohol-related offenses that can lead to very serious penalties. The most common type of charges that are filed in the state are related to alcohol, either DUI, underage possession, adults charged with permitting underage drinking, as well as misrepresentation by underage persons.
These offenses carry a range of penalties, but each of these crimes, in a conviction, can have a very negative impact upon you. A young person who is found to be in possession of alcohol and is subsequently convicted could face significant difficulties in getting into a quality college or university, in being accepted into the military, or even getting a job.
At the Law Offices of Robert H. Humphrey, we represent those who have been arrested and charged with a range of alcohol offenses, both adults, and juveniles. We offer an exceptional level of client service and care, as well as an attorney team that has the experience you want on your side. One of our lead attorneys, Robert H. Humphrey, has served as a Municipal Court Judge, as well as being appointed to the Sex Offender Board of Review, and as a prosecutor. This insight into the criminal justice process can be of great benefit in defending an alcohol offense.
---
If you have been charged with an alcohol offense, contact Attorney Humphrey to schedule a consultation today!
---
Alcohol Charges in Rhode Island: Penalties
The penalties in cases related to underage persons will be based upon various factors. For example, a first offense in the charge of "transportation of alcoholic beverages by underage persons," will have a penalty of up to $250, and license suspension for up to 30 days. A second offense carries a fine of $500 and license suspension for up to 90 days. A third offense includes fines up to $950 and license suspension for one year.
For possession of alcohol by an underage person, a first offense includes fines up to $750, 30 hours of community service and at least 60 days of license suspension. A second conviction includes up to $750 in fines, 30 hours of community service, and once again, 60 days of license suspension. The added penalty could include court mandated alcohol abuse counseling. For a third offense, you could face up to $950 in fines, 30 hours of community service, a 60 day license suspension and possible substance abuse counseling.
Social Host Liability in Rhode Island
Other offenses, such as criminal charges related to "Social Host Liability" as well as civil actions (lawsuits) to recover damages from a private party who allowed an underage person to consume alcohol who was then injured in an accident, caused an accident, or suffered a range of other damages. Any person who furnishes (or procures) alcohol, or is aware that an underage person is consuming alcohol on their property could be held criminally liable. It is now illegal for you to allow an underage person to drink while on your property. The penalties that could be imposed upon a parent, who may believe that young people are safer drinking alcohol at their residence, can backfire badly, with criminal charges and civil lawsuits being filed, and the potential of financial losses as well as a criminal conviction.
---
Contact us for more information about any alcohol offense. We can advise you of the various options that could be successful in defending against various charges related to underage drinking. Call now.
---
Our Wins & Happy Clients
Testimonials
"Thank you for the wonderful way you handled my Westerly DUI case. I was very scared when I was charged with a DUI with readings over .15. However, I knew you were the right man for the job when you picked up the phone on a Sunday and put my mind at ease. Thank you so much for everything you did for me!"
We'll Evaluate Your Case for Free
Let us explain your options. We offer initial consultations at no charge to you. Call (401) 441-5486 or email us today.