Rhode Island Rape Lawyer
Sex Crimes Defense Attorney in Rhode Island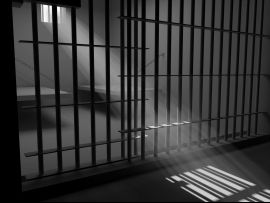 Rape cases can be highly emotionally charged for all involved. Just the allegation can have serious repercussions on your personal and professional life. A conviction can very negatively impact your future. That is why you should get the help of a Rhode Island criminal defense lawyer as soon as possible after being charged or arrested for the sex crime of rape. Attorney Humphrey and his dedicated legal team have successfully represented clients in a variety of sexual offense cases including rape. Find out what may be done for your particular legal situation by contacting an attorney today.
About Rhode Island Rape Charges
Rape is generally defined as nonconsensual sexual intercourse with an individual through the use of force and/or threats or while that individual was incapacitated in some way (drugs, alcohol, etc.). There are severe penalties and punishments if a conviction for rape is obtained. Rape is a felony offense and can be considered first degree sexual assault punishable by 10 years to life in prison. Additionally, a rape conviction usually results in registration as a sex offender which is then publicly available to neighbors and potential employers. These charges can have lasting effects that may impact your privacy and reputation as well as where you can live or who will hire you.
Speak with a Rhode Island Rape Attorney
Unfortunately, false accusations of sexual assault are common. Because of the social stigma associated with simply the allegation of rape it is important to speak with a lawyer as soon as possible to get the issue dealt with quickly and decisively. These cases can often lead to a "he said, she said" situation. With the help of a skilled defense lawyer you can get down to the facts of the matter and effectively present them to the court.
---
Contact a Rhode Island rape lawyer right away if you have been arrested or charged with this sex crime.
---
Our Wins & Happy Clients
Testimonials
I can't thank you enough for saving my son's life. We have friends with college-aged students whose lives have been destroyed by one stupid mistake. Your name will be forever emblazoned in my mind. - Lee
We'll Evaluate Your Case for Free
Let us explain your options. We offer initial consultations at no charge to you. Call (401) 441-5486 or email us today.