DUI Defense Lawyers Association
DUI Defense Lawyers Association
Attorney Humphrey Named DUIDLA State Ambassador for Rhode Island
Robert H. Humphrey, Esq., a founding member of the DUI Defense Lawyers Association ("DUIDLA"), has recently been appointed the DUIDLA Ambassador for the State of Rhode Island. This national organization was founded on the principles of protecting and ensuring our citizens' rights guaranteed by the State and Federal Constitution in drunk driving cases. The DUIDLA has created the DUI Defense Lawyers Association Justice Foundation ("DUIDLAJF") which is a charitable foundation established to fund the education and training of public defenders and criminal defense lawyers committed to promoting justice. Regarding this honor, Attorney Humphrey stated "I believe this new nationally recognized DUI defense association will make great strides in promoting the education of criminal defense lawyers and justice for those accused of drunk driving."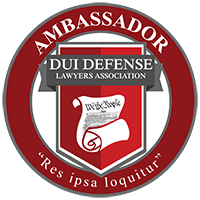 If you've been arrested on DUI charges, contact our office to discuss your case today.
Our Wins & Happy Clients
Testimonials
"Thank you for the wonderful way you handled my Westerly DUI case. I was very scared when I was charged with a DUI with readings over .15. However, I knew you were the right man for the job when you picked up the phone on a Sunday and put my mind at ease. Thank you so much for everything you did for me!"
We'll Evaluate Your Case for Free
Let us explain your options. We offer initial consultations at no charge to you. Call (401) 441-5486 or email us today.