Rhode Island Drug Lawyer
Charged with a Drug Crime in Rhode Island?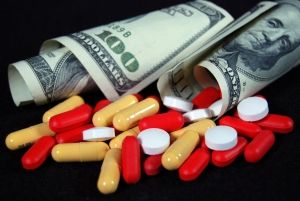 In the State of Rhode Island, drug crimes are on the rise and deeply impact our neighborhoods. Anyone accused of this type of crime should understand that it can involve not only local law enforcement but the FBI (Federal Bureau of Investigation) and DEA (Drug Enforcement Administration) as well. In most cases, there will be a substantial amount of evidence that exists before an arrest is ever made.
If you or a loved one is under investigation or facing drug charges, please contact a Rhode Island drug crime attorney at the Law Offices of Robert H. Humphrey today.
---
Facing drug charges? Contact the Law Offices of Robert H. Humphreyto schedule a free consultation with a Rhode Island drug attorney.
---
Drug Charges in Rhode Island
In Rhode Island, the type of drug charge brought against someone is based on three main factors:
The type of substance or drug
The amount of the substance in question
What was done with the drugs (ie. possession, distribution, smuggling, etc.)
Types of Drug Crimes in Rhode Island
The term "drug crimes" refers to a variety of offenses including:
Drug Possession with Intent to Sell
Possession with Intent to Distribute
Possession of Drug Paraphernalia
Cultivation
Distribution
Manufacturing
Smuggling
Trafficking
Transportation
Prescription Drug Abuse
Prescription Fraud and Forgery
Please contact a Rhode Island drug charges lawyer at the Law Offices of Robert H. Humphrey today if you or a loved one faces any state or federal drug charges.

Rhode Island Drug Penalties
Drug charges can impact a person's future forever and are very serious criminal offenses. A drug crime can be charged in state or federal court depending on the specifics of the crime. Depending on the circumstances of the alleged crime, a person could face penalties including:
Up to Life Imprisonment
Thousands of Dollars in Fines
Restitution
Community Service
Drug Rehabilitation/Counseling
Driver's License Suspension/Revocation
Probation/Parole
In order for a person to protect their future and their freedom it is important to retain the legal services of a Rhode Island drug charges attorney immediately. At the Law Offices of Robert H. Humphrey, they represent drug cases involving controlled substances, narcotics and prescription drugs that include:
Cocaine (crack cocaine)
Large amounts of marijuana
Methamphetamines (speed)
Heroin
Ecstasy (MDMA)
LSD (acid)
Mushrooms
Opium
Percocet
Anabolic steroids
Vicodin
Oxycontin
Protecting Your Future Today
At the Law Offices of Robert H. Humphrey they are well aware of your legal rights. Attorney Humphrey will fight aggressively in the effort to obtain the outcome that your case deserves. In many instances he may even be able to obtain alternative sentences in lieu of jail or prison time for clients. Please contact the firm to begin protecting your future today.
---
Contact a Rhode Island drug crime lawyer from the firm today to schedule your free case evaluation!
---
Our Wins & Happy Clients
Testimonials
"Thank you for the wonderful way you handled my Westerly DUI case. I was very scared when I was charged with a DUI with readings over .15. However, I knew you were the right man for the job when you picked up the phone on a Sunday and put my mind at ease. Thank you so much for everything you did for me!"
We'll Evaluate Your Case for Free
Let us explain your options. We offer initial consultations at no charge to you. Call (401) 441-5486 or email us today.