Criminal Offenses in Rhode Island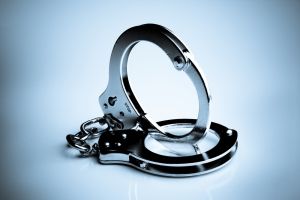 If you're facing charges due to a criminal offense, it's important to hire an attorney that has the experience, skill and knowledge to vigorously defend your case. The right defense can make the difference between a successful outcome for you or one that leaves you with fines and possible imprisonment. Contact a Rhode Island criminal defense lawyer from our firm today to discuss your legal options.
Criminal Defense Information
Before you can get started on the road to planning a strategy for your defense, there will likely be many questions you have regarding your charges. Click on the following links below to obtain helpful information:
Disorderly Conduct
Disorderly conduct can include a variety of offenses from public drunkenness, physical altercations and obstructing traffic to the simple act of loitering. Though the offense may seem minor the penalties, if convicted can be very serious including fines and imprisonment. You owe it to yourself to understand exactly what you are up against regarding this offense. Read more about disorderly conduct...
Obstruction of Justice
Any unlawful act that delays, hinders or obstructs the administration of justice can lead to an obstruction of justice charge. It's important to know what your rights are and what the potential consequences will be if convicted of an obstruction of justice offense. There is a long list of actions that can cause you to be arrested for this charge including perjury, falsifying documents, bribery and resisting arrest. Read more about obstruction of justice...
Criminal Defense Attorney Serving Rhode Island
At the Law Offices of Robert H. Humphrey, you will find that Attorney Humphrey has the experience and skill necessary to present an aggressive and successful defense for you. With his 28 years of legal experience, Attorney Humphrey will dedicate his knowledge of criminal defense law and his experience with the Rhode Island legal system to give you the best possible outcome for your case. Contact the Law Offices of Robert H. Humphrey today and let Attorney Humphrey get to work fighting for your defense.
---
Contact a Rhode Island criminal defense attorney from our firm today to start planning your legal strategy.
---
Our Wins & Happy Clients
Testimonials
"Thank you for the wonderful way you handled my Westerly DUI case. I was very scared when I was charged with a DUI with readings over .15. However, I knew you were the right man for the job when you picked up the phone on a Sunday and put my mind at ease. Thank you so much for everything you did for me!"
We'll Evaluate Your Case for Free
Let us explain your options. We offer initial consultations at no charge to you. Call (401) 441-5486 or email us today.