Rhode Island Felonies Crimes Lawyer
Facing felony or misdemeanor charges in Rhode Island?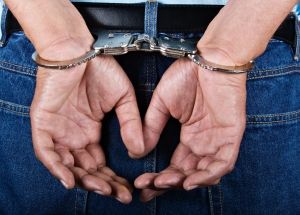 A felony is a serious crime that may be punishable by a minimum of one (1) year in jail and a maximum of life in prison. According to the legal dictionary, a felony is "a crime sufficiently serious to be punishable by death or a term in state or federal prison, as distinguished from a misdemeanor which is only punishable by confinement to county or local jail and/or a fine." The distinction between a misdemeanor and a felony is not always clear.
These charges can seem daunting and discouraging, but with the proper defense there is still hope for a brighter future. It is extremely important that if you or a loved one is under investigation for, formally charged with or has already been arrested for any type of felony offense, that you contact a skilled Rhode Island criminal defense attorney immediately. Avoiding a conviction is of the upmost priority because a permanent criminal record will ruin many educational and vocational opportunities for you in the future.
At the Law Offices of Robert H. Humphrey, they protect the legal rights of clients accused of felonies in state court including the following:
Defense Attorney for Major Felonies in Rhode Island
Please contact a skilled Rhode Island criminal defense lawyer at the Law Offices of Robert H. Humphrey to safeguard your future. If the decision is made to hire a lawyer at the firm, Attorney Humphrey can immediately begin his own investigation to collect evidence that may be beneficial to your case. He has more than two decades of legal experience and we are intimately familiar with the law. Whether you or a loved one is accused of a violent or non-violent felony he will be right by your side every step of the way.
If convicted of a felony offense a person may be sentenced to very harsh penalties in Rhode Island. These penalties may include, but are not limited to the following:
1 Year Minimum to Life Imprisonment
Large Monetary Fines
Restitution
Driver's License Suspension / Revocation
Possible Sex Offender Registration
Possible Deportation if Non U.S. Citizen
Community Service
Probation/Parole
Permanent Criminal Record
Assertive, Dedicated, Proactive
Don't make the mistake of believing that you are in this alone and there is no hope for success. It is important to remind yourself that being arrested does not mean that you are guilty. The Law Offices of Robert H. Humphrey provides a strong legal commitment and dedication to clients all throughout the State of Rhode Island. Their legal team will do investigative research into the events leading to your arrest, interview witnesses and gather evidence to support your case. This way Attorney Humphrey can slowly dismantle the prosecutor's case bit by bit.
He offers a free case consultation and can meet with potential clients to discuss the charges that they may face at any time. In addition, he can answer any questions that a potential client may have and help explain what to expect both now and in the future. If you are facing misdemeanor or felony charges don't get overwhelmed, obtain qualified legal counsel by contacting the firm today!
---
Speak with a Rhode Island felony and misdemeanor defense lawyer from the firm to schedule a free consultation!
---
Our Wins & Happy Clients
Testimonials
"Thank you for the wonderful way you handled my Westerly DUI case. I was very scared when I was charged with a DUI with readings over .15. However, I knew you were the right man for the job when you picked up the phone on a Sunday and put my mind at ease. Thank you so much for everything you did for me!"
We'll Evaluate Your Case for Free
Let us explain your options. We offer initial consultations at no charge to you. Call (401) 441-5486 or email us today.