Domestic Assault & Battery
Rhode Island Domestic Assault & Battery Attorney
Domestic Violence Defense Lawyer in Rhode Island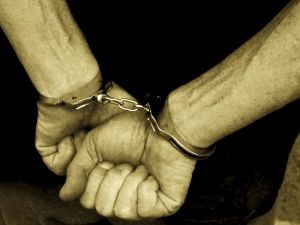 Domestic violence is a crime involving the physical, mental and/or sexual abuse of a current or past partner, spouse or an existing family member. It is also often referred to or charged as spousal abuse, child abuse, elder abuse, domestic assault and battery, domestic assault, or domestic battery depending upon the nature of the allegations.
A battery occurs when actual physical violence or unwanted touching takes place. Assault is only the actual threat of physical violence. Both can go hand in hand as seen in many domestic violence cases, or they can be charged separately.
If you or a loved one is facing charges of domestic violence or domestic assault and battery it is critical to speak with a Rhode Island criminal defense attorney immediately. At the Law Offices of Robert H. Humphrey they represent clients throughout Rhode Island accused of domestic violence, domestic abuse, domestic assault and battery, domestic disorderly conduct and harassment, among other serious crimes.
Rhode Island Assault & Battery Lawyer
Rhode Island takes a very strict stance on domestic violence and domestic assault and battery cases. Anyone suspected of these types of crimes can expect a very thorough investigation from law enforcement and the prosecution. However, there are many instances in which boundaries may be overstepped in the effort to seek a conviction that an attorney can use to seek a dismissal of all charges altogether.
At the Law Offices of Robert H. Humphrey they are committed to insuring that our clients' legal rights are protected at all times. As an experienced criminal lawyer in RI, Robert Humphrey can aggressively fight the charges that you or a loved one may face. He has been representing clients for 30 years and have successfully obtained many outstanding case wins. He is also the State Ambassador for the DUI Defense Lawyers Association (DUIDLA) in Rhode Island.
Penalties for Domestic Violence in Rhode Island
A conviction for domestic violence can result in the following penalties in the State of Rhode Island:
Up to ten (10) Years in Prison
Large Monetary Fines
Victim Restitution
Community Service
Anger Management or Domestic Violence Classes
Driver's License Suspension
No Contact Order
Up to five (5) Year's Probation
Parole
A Criminal Record
Registration as Sex Offender (if convicted of sexual abuse)
---
Need a Rhode Island domestic assault and battery lawyer? Contact the firm today!
---
Our Wins & Happy Clients
Testimonials
"Thank you for the wonderful way you handled my Westerly DUI case. I was very scared when I was charged with a DUI with readings over .15. However, I knew you were the right man for the job when you picked up the phone on a Sunday and put my mind at ease. Thank you so much for everything you did for me!"
We'll Evaluate Your Case for Free
Let us explain your options. We offer initial consultations at no charge to you. Call (401) 441-5486 or email us today.